Ballet Classes Adelaide
Classes for all ages & abilities
GET FREE 7 DAY CLASS PASS
Ballet Classes in Adelaide
Stage One Dance Studio offers ballet classes for all ages. In these classes, young children learn the basic steps of ballet while the older children build on their ballet technique using creative role-play, costumes, props and thrive from positive reinforcement.
Using the Australian Institute of Classical Dance Syllabus there are opportunities for students participating in technique classes to participate in ballet exams which will encourage them to progress through the syllabus and work hard to move up into the next grade level.
Those attending performance classes will learn to work for competitions and concerts held throughout the year.
Choose from Ready Set Ballet classes, ballet technique classes or performance ballet classes.
Fairy Ballet Classes
(3 – 5 years old)
An ideal starter class for young budding ballerinas. The students learn basic ballet steps, skips and early dance moves to age-appropriate music under the supervision of a trained early childhood worker.

Ballet Technique Classes
(All Ages)
Classical ballet plays a major role and forms the basis of all facets of dance. Classical dance teaches the student correct poise, deportment and musicality whilst developing technique relevant to all styles of dance.

Performance Ballet Classes
Performance classes are for students that wish to learn ballet for concerts, competitions, and showcases. They will also learn leaps, turns and kicks relevant to classical dance and routines are constructed for comps and performance.

Dance Studios Adelaide - Stage One Dance Studio provides a relaxed, safe and friendly environment where each student will gain confidence, poise, social skills and musicality whilst learning the art of dance.
We Are Licensed and Certified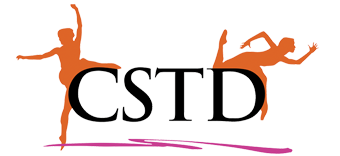 Our Classes
We offer a great range of classes depending on your child's age, genre preference and skills. We provide a relaxed, safe and friendly environment in a modern, fully equipped dance studio. Our goal is to create a positive and happy experience for all of our students.
"Such a lovely dance environment for both boys and girls. Friendly and approachable teachers. Highly recommend!"
"Fantastic facilities, fantastic staff, fantastic management!! Would highly recommend Stage One! Awesome family friendly environment! Their end of year concerts are terrific, well above standard."
"Great family atmosphere. Wonderful teachers and staff, extensive range of classes and competition opportunities. Ideal location."
"Fantastic and professional. My daughter loves it here and so do I."
"Welcoming friendly environment For girls and boys and accommodating for all ages."