Tap Dance Classes Adelaide
Technique, rhythm and timing
GET FREE 7 DAY CLASS PASS
Tap Dance Classes in Adelaide
Stage One Dance Studio offers tap dance classes in Adelaide open to all ages. We use the CSTD Tap Syllabus where students are taught tap technique, rhythm and timing while building confidence and teamwork. Routines are taught for display days and concerts throughout the year.
We have tap dance classes according to age groups and skill levels. We have tap classes for  Fun, Technique and Performance Classes.
Just For Fun Tap Dance Classes Adelaide
Tap dance classes under the Just For Fun Program is designed for children age 3.5 to 5 years old. In these classes small children are taught the basic steps of tapping through series of exercises at the barre as well as on the dance floor. By the end of their training at this level, the students will be able to completely perform short tap dances to music, showing timing and rhythm. 
Tap Dance Technique Classes For All Ages
Using the CSTD syllabus, students under the Tap Technique classes are taught the construction of steps, rhythms, timing and theory for them to master the styles of tap dancing. 
Technique classes are set in grades and not by age groups allowing students to work at their own pace. Work learnt in technique classes can be assessed or examined at the end of the year. Examination is optional. The CSTD syllabus used is recognised worldwide and students in higher grades may obtain SACE points from these exams.
Tap & Musical Theatre Performance Classes Adelaide
In these performance classes, students will learn tap, street tap and musical theatre in the form of routines constructed for performance. Performance classes are for students who wish to learn the dance to perform. Performances include concerts, competitions, showcases and cabarets.
All performances will be scheduled and dates given at the beginning of the year. All performance students are expected to be available for scheduled performances throughout the year.
Dance Studios Adelaide - Stage One Dance Studio provides a relaxed, safe and friendly environment where each student will gain confidence, poise, social skills and musicality whilst learning the art of dance.
We Are Licensed and Certified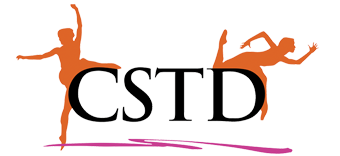 Our Classes
We offer a great range of classes depending on your child's age, genre preference and skills. We provide a relaxed, safe and friendly environment in a modern, fully equipped dance studio. Our goal is to create a positive and happy experience for all of our students.
"Such a lovely dance environment for both boys and girls. Friendly and approachable teachers. Highly recommend!"
"Fantastic facilities, fantastic staff, fantastic management!! Would highly recommend Stage One! Awesome family friendly environment! Their end of year concerts are terrific, well above standard."
"Great family atmosphere. Wonderful teachers and staff, extensive range of classes and competition opportunities. Ideal location."
"Fantastic and professional. My daughter loves it here and so do I."
"Welcoming friendly environment For girls and boys and accommodating for all ages."