Lyrical Dance Classes Adelaide
Tell a story with dance
GET FREE 7 DAY CLASS PASS
Lyrical Dance Classes in Adelaide
Learn the art of expressive dancing with Stage One Dance Studio Lyrical Dance Classes in Adelaide. Similar to contemporary dance, Lyrical dance is also an expressive style of dancing that combines elements from Jazz, Contemporary and Classical Ballet.
In this genre, dances are choreographed to tell a story and movements are choreographed to the lyrics of the song rather than the beats of the music. If lyrical dance is the style for you, contact us now either by phone or send us your enquiry online.
Benefits of Lyrical Dancing
Lyrical dance, like contemporary dance, is a freestyle form of dancing which is about personal expression and individuality.
It evokes creative thinking in the dancer as he/she interprets the lyrics of the song and expresses the emotions through graceful, fluid body movements.
Lyrical dance encourages self-expression and is good for those who are shy students as they are able to express themselves and voice out their emotions through expressive dancing.
It gives the dancers a sense of empowerment as they are not confined to rigid dance steps. It is all about their own interpretation, their own body, their own feelings and expressions.
Dance Studios Adelaide - Stage One Dance Studio provides a relaxed, safe and friendly environment where each student will gain confidence, poise, social skills and musicality whilst learning the art of dance.
We Are Licensed and Certified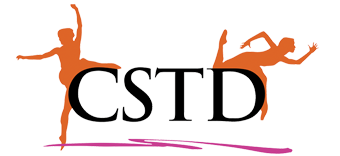 Our Classes
We offer a great range of classes depending on your child's age, genre preference and skills. We provide a relaxed, safe and friendly environment in a modern, fully equipped dance studio. Our goal is to create a positive and happy experience for all of our students.
"Such a lovely dance environment for both boys and girls. Friendly and approachable teachers. Highly recommend!"
"Fantastic facilities, fantastic staff, fantastic management!! Would highly recommend Stage One! Awesome family friendly environment! Their end of year concerts are terrific, well above standard."
"Great family atmosphere. Wonderful teachers and staff, extensive range of classes and competition opportunities. Ideal location."
"Fantastic and professional. My daughter loves it here and so do I."
"Welcoming friendly environment For girls and boys and accommodating for all ages."