Stage One Dance Studio
Relaxed, safe & friendly environment
Stage One Dance Studio
An exciting range of classes for all abilities
Stage One Dance Studio
Have fun, get fit or compete
Stage One Dance Studio
Learn in a brand new, modern studio
GET FREE 7 DAY CLASS PASS
Look no further! Stage One Dance Studio is the leading dance studio in Adelaide. We offer tuition in all facets of dance including Jazz, Tap, Ballet, Contemporary, Hip Hop, Lyrical, Musical Theatre, Acrobatic Arts, Cheerleading and Pilates Barre.
Stage One Dance Studio also does part time courses and vet courses in partnership with the Australian Dance Institute.
Dance Studios Adelaide - Stage One Dance Studio provides a relaxed, safe and friendly environment where each student will gain confidence, poise, social skills and musicality whilst learning the art of dance.
We offer various classes depending on your child's age, genre preference and skills.
Just For Fun Classes
Our just for fun classes are for students that love to dance without the pressure of competitions. We offer tuition in Jazz, Hip Hop, Lyrical, Contemporary, Tap and Cheer for all ages. Students are taught routines that can be performed in our yearly concerts.
Technique Classes
Technique classes are available in all dance genres. Technique classes are specifically designed to strengthen the dancers' bodies and prevent them from injury. Correct technique is vital to young growing bodies and safe dance practice is something we feel very strongly about at Stage One.
Performance (Competition)
Performance classes are provided in all dance genres and are suited to the more serious and accomplished dancer. Performance teams work towards competing in Competitions, Concerts and Cabarets throughout the dance year.
Ready Set Dance & Ballet
READY SET DANCE is a one hour Ready Set Dance combo class of JAZZ, TAP, HIP HOP, SINGING and MUSIC. and a whole lot of fun! The program caters for two levels, 2-3 years and 4-5 years. We are an official location for this program which is run in over 100 dance studios across Australia and New Zealand.
About Stage One Dance Studio
What We Do
We offer classes for fun, fitness, performance or the more serious student looking for a professional career as a teacher or dancer.
Using the Commonwealth Society of Teachers Dance Syllabus, the Australian Institute of Classical Dance Syllabus and the Acrobatic Arts Syllabus in our curriculum, along with some very creative minds, we offer opportunities for students to participate in competitions, exams, concerts, and cabarets.
We offer traineeships to students wishing to pursue a career in dance teaching and studio management and provide on the job training and scholarships.
Established since 1991 we have a carefully chosen teaching staff that caters to each student's individual needs.
Our Goal
It is our goal at Stage One to provide a relaxed, safe and friendly environment where each student will gain confidence, poise, social skills, and musicality whilst learning the art of dance.
Our fully equipped modern studios set the scene for a beautiful environment and our in house dance store stocks all your dance wear needs.
The studio has had much success over the years winning state eisteddfods and creating dancers who have gone on to dance professionally both interstate and globally.
A friendly family atmosphere is the key to our success and we pride ourselves on our hands-on approach. We look forward to making a difference in your life and creating life long memories you will cherish for years to come.
We Are Licensed and Certified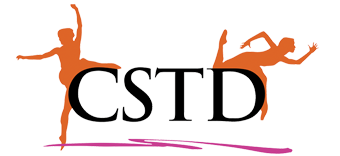 "Such a lovely dance environment for both boys and girls. Friendly and approachable teachers. Highly recommend!"
"Fantastic facilities, fantastic staff, fantastic management!! Would highly recommend Stage One! Awesome family friendly environment! Their end of year concerts are terrific, well above standard."
"Great family atmosphere. Wonderful teachers and staff, extensive range of classes and competition opportunities. Ideal location."
"Fantastic and professional. My daughter loves it here and so do I."
"Welcoming friendly environment For girls and boys and accommodating for all ages."