Technique Classes
Fine tune and develop skills
GET FREE 7 DAY CLASS PASS
These classes are available in all genres fine-tuning the technical skills required to be a successful dancer. Students are taught work that in some cases can be used in exams. All competitive students are required to attend at least one technique class per week in the corresponding genre. Eg. for Tap performance you must also attend a tap technique class.

Classical ballet plays a major role and forms the basis of all facets of dance. Classical dance teaches the student correct poise, deportment and musicality whilst developing technique relevant to all styles of dance.

Our Jazz technique classes consist of Syllabus work set by the CSTD. It includes a basic warm-up & stretches, followed by progressive sections instructing students in leaps, turns, kicks and tricks relevant to Jazz Dance.
Using the CSTD syllabus students are taught the construction of steps, rhythms, timing, and theory.
Contemporary
(10 years old and above)
Using the very new and modern CSTD Syllabus we are one of the only schools in SA offering this work. Developed in 2011 by Jason Winters it is a very modern and interesting syllabus that develops Contemporary technique by using principles from Pilates, Yoga and Dance.
Our Acro Arts classes uses the very new Acro Arts Sylabus. This syllabus is designed to compliment dancers and the class levels for this discipline are skill-based. The levels range from Level 1-6 and students work at their own pace progressing through the levels as each skill is mastered.
In our Progressive technique classes we use a syllabus specially developed for us at Stage One. The classes consist of stretching and strengthening, increasing flexibility and learning safe dance practices. Students will be taught turns, kick, leaps and jumps ensuring correct and safe techniques to avoid injury. This is an ideal class for students wishing to fast track their dance technique.
Dance Studios Adelaide - Stage One Dance Studio provides a relaxed, safe and friendly environment where each student will gain confidence, poise, social skills and musicality whilst learning the art of dance.
We Are Licensed and Certified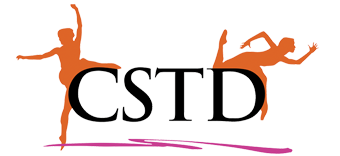 Our Classes
We offer a great range of classes depending on your child's age, genre preference and skills. We provide a relaxed, safe and friendly environment in a modern, fully equipped dance studio. Our goal is to create a positive and happy experience for all of our students.
"Such a lovely dance environment for both boys and girls. Friendly and approachable teachers. Highly recommend!"
"Fantastic facilities, fantastic staff, fantastic management!! Would highly recommend Stage One! Awesome family friendly environment! Their end of year concerts are terrific, well above standard."
"Great family atmosphere. Wonderful teachers and staff, extensive range of classes and competition opportunities. Ideal location."
"Fantastic and professional. My daughter loves it here and so do I."
"Welcoming friendly environment For girls and boys and accommodating for all ages."