Our Team
Learn from our experienced teachers
GET FREE 7 DAY CLASS PASS
Our Team
At Stage One Dance Studio we use the Commonwealth Society of Teachers Dance Syllabus, the Australian Institute of Classical Dance Syllabus and the Acrobatic Arts Syllabus in our curriculum, along with some very creative minds, we offer opportunities for students to participate in competitions, exams, concerts, and cabarets.
We offer traineeships to students wishing to pursue a career in dance teaching and studio management and provide on the job training and scholarships.
The Stage One Dance Studio Team
Kim Ewing
Artistic Director
Kim has been a teacher in the dance industry for 33 years and has been the director at Stage One for 30 years. 
Continue Reading
Kim is married to Iain and has 2 sons and 3 stepsons. Kim's eldest son lives in LA and is on the Creative Teams for several music artists in the USA. Her younger son lives in Sydney and dances professionally. Stage One is often blessed to have them come home and hold workshops and teach the odd routine.
Kim loves to travel and continues to keep up to date with her craft. She is constantly looking for new things that Stage One can offer and works hard to keep our studio fresh and new.
Kim has cut back on her teaching a little in recent years and loves to work hard on the business side of things now running the part-time course and preparing students for life in the dance industry.
It is her goal to continue to grow Stage One into an exciting place for children to learn, form friendships and achieve goals.
Samantha Adams
Opens Teacher
Samantha started as a student of Stage One and is trained in all dance genres. Sam competed successfully…
Continue Reading
…in and around SA in competitions winning both Jazz and Tap championships.
Sam moved to Sydney to complete certificate lV in performing arts at Brent Street Studios where she was lucky enough to be taught by Australias best choreographers.
Sam's love for her family saw her return to SA to share her knowledge with the talent in her home town.
Sam is also a qualified Pilates instructor and owns her own Pilates Studio "Inner Strength Pilates" in Hyde Park.
Claire Misseli
Ballet Teacher
Claire grew up in Victor Harbor and trained in all dance genres with Jan Celienco. Her love of Ballet took her away… 
Continue Reading
…from the other genres and at 17 she moved to Melbourne to train at the Australian Conservatoire of Ballet with Christine Walsh AM.
During her time there she had the privilege to be taught by numerous world-class teachers. After completing her Diploma Claire travelled to Europe where she based herself in Berlin and became a freelance on the Stage, TV, and Film.
Claire is also a child care worker and is studying for her diploma in childcare.
Emma McGavisk
Teacher
Emma was a former student of Stage One Dance Studio and is trained in all dance genres. Emma competed and performed…
Continue Reading
…in and around SA before turning her talents to teaching.
Emma has a very creative mind and this comes from her success as a young film maker and editor.
Emma has a bachelor of Creative Arts and screen production and is co-owner of Red Fox Films.
Emma loves to travel and has spent much of her life exploring the world.
Lily Moran
Teacher
Lily is a current student at Stage One and completed her 2-year traineeship in 2017. Lily won the Award for Trainee of the Year…
Continue Reading
…in 2016. Lily is a certified Acro Arts teacher and runs our recreation dance program.
Lily is still performing and competing and although she loves teaching is not quite ready to hang up her dance shoes yet!
Lily is also at University studying a Bachelor of Education.
Tayla WIlliams
Teacher
Tayla is a former student of Stage One and is trained in all genres. Taylor has performed and competed in SA…
Continue Reading
…and danced for Adelaide Entertainment Group in the Adelaide Fringe Festival on four occasions.
Tayla is also a trained Pilates instructor and has in 2017 completed an intensive course in dance and performing arts at Broadway Dance Centre in New York.
Emily Crawley
Teacher
Emily is a former student of Stage One and is trained in all dance genres. Emily has performed and competed in and around SA…
Continue Reading
…and been to the USA twice with Stage One as a performer and teacher.
Emily has recently completed her honours degree in Bachelor of Science and is currently studying for her doctorate.
Emily teaches most of our exam work and gets great results from her students.
Tayer Stead
Teacher
Tayer is a current student of Stage One and is trained in all dance genres. Tayer is in the final stages of completing her…
Continue Reading
…She is a certified Acro teacher.
Tayer is currently doing a Bachelor of Arts at uni and loves working with children.
Aimee Speak
Teacher
Aimee grew up in the UK and studied at Preston Dance College for teachers of dance. Aimee moved to Australia…
Continue Reading
…and spent 6 years in Darwin where she had her own Dance studio. During this time
she was a choreographer for the Arafura Games for Jessica Malbouy and choreographed commercials, shows and gala events.
Aimee also spent some time in Singapore working at Universal Studios as Alice in Wonderland and Dorothy from the Wizard of Oz.
Aimee returned to Adelaide and joined us on our USA tour this year.
Berni Patching
Teacher
Berni has been a student of Stage One for the past 15 years.
Continue Reading
Berni recently completed 2 years of teacher training and is looking forward to taking on a more senior role in 2021. Berni is currently studying Physiotherapy at Uni and would one day like to specialise in Physio for dancers.
Millie Braund
Teacher
Millie has been a student at Stage One for 14 years and has recently completed her 2 years of teachers training.
Continue Reading
Millie is currently doing year 12 and is hoping to complete her diploma in dance once her schooling is complete.
Olivia Culliver
Teacher
Olivia is returning to Stage One in 2021 after spending the past 3 years in Sydney where she completed a diploma in Dance at…
Continue Reading
…The Next Step Performing Arts. After completing her course Olivia continued to work and teach in Sydney dancing with artists like Kylie Minogue and Cher. Olivia's love for her family have bought her back to SA where she is excited to share her knowledge with our students in 2021.
Mia Jacobs
Trainee Teacher
Skye Leong
Trainee Teacher
Saffron Noah
Trainee Teacher
We Are Licensed and Certified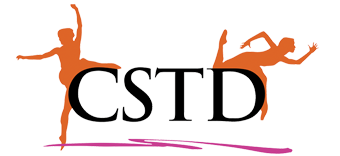 "Such a lovely dance environment for both boys and girls. Friendly and approachable teachers. Highly recommend!"
"Fantastic facilities, fantastic staff, fantastic management!! Would highly recommend Stage One! Awesome family friendly environment! Their end of year concerts are terrific, well above standard."
"Great family atmosphere. Wonderful teachers and staff, extensive range of classes and competition opportunities. Ideal location."
"Fantastic and professional. My daughter loves it here and so do I."
"Welcoming friendly environment For girls and boys and accommodating for all ages."