Cheerleading Classes Adelaide
Fun & exciting
GET FREE 7 DAY CLASS PASS
Cheerleading Classes in Adelaide
Stage One offers fun and exciting Cheerleading Classes in Adelaide for children age 6 to 16 years old that want to learn the art of cheerleading. Cheerleading is a great way for children to enhance balance, coordination and agility.
We have Junior Cheer class for ages 6 to 11 years old which is consist of a basic warm-up followed by short routines building strength, flexibility, and power, an ideal class for beginners.
We also have the Intermediate Cheer for ages 11 to 16 years old which is the same concept as Junior cheer but with a more mature style. Ideal for late starters who want to learn cheerleading without the pressure of performing.
Just For Fun Cheerleading Classes Adelaide
Stage One cheerleading classes are under the Just For Fun classes where students practice jumps, tumble, tosses, stunts and more, improving their fitness, self-confidence, whilst having fun! This is a great option in preparation to joining a more advance cheerleading classes for competition and performance.
Dance Studios Adelaide - Stage One Dance Studio provides a relaxed, safe and friendly environment where each student will gain confidence, poise, social skills and musicality whilst learning the art of dance.
We Are Licensed and Certified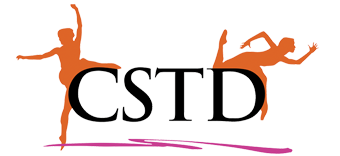 Our Classes
We offer a great range of classes depending on your child's age, genre preference and skills. We provide a relaxed, safe and friendly environment in a modern, fully equipped dance studio. Our goal is to create a positive and happy experience for all of our students.
"Such a lovely dance environment for both boys and girls. Friendly and approachable teachers. Highly recommend!"
"Fantastic facilities, fantastic staff, fantastic management!! Would highly recommend Stage One! Awesome family friendly environment! Their end of year concerts are terrific, well above standard."
"Great family atmosphere. Wonderful teachers and staff, extensive range of classes and competition opportunities. Ideal location."
"Fantastic and professional. My daughter loves it here and so do I."
"Welcoming friendly environment For girls and boys and accommodating for all ages."