Part Time Dance Course
Develop your career in Dance
GET FREE 7 DAY CLASS PASS
Industry Part Time Course
Our course offers tuition in all dance genres, a specialised Industry class with guest teachers and choreographers and one on one training with our Director Kim.
There is also the opportunity for students to work side by side with the Australian Institute of Dance and complete a CERT ll.,lll, or lV in dance teaching and management.
As we will be committed to you and developing your career, we expect the same in return. Our part time students will be expected to show a dedicated work ethic and approach all tasks with enthusiasm.
Students are expected to attend a minimum of five classes per week and a private tuition session with our Director. Students are expected to present themselves in a professional and tidy manner at all times.
A Nationally Recognized Qualification
We have been in operation for 30 years and during that time we have paved the way for
many dancers to become professional both as performers and teachers.
A Valuable Addition to any Portfolio and Resume
Part time students will also be involved in our performances and concerts whether it
be behind the scenes or on the stage.
Enhanced Employability
It is our commitment to you to provide you with the best possible training and
preparation for your career as a dancer or dance teacher.
Development of Vocational Skills and Knowledge
We are committed to nurturing the talent of every person that passes through our doors and realise that every individual is different in their  learning process.
Demonstration of a Sound Work Ethic
You can attend the classes to suit your schedule and commitments and the course
can be done while still attending school.
Dance Studios Adelaide - Stage One Dance Studio provides a relaxed, safe and friendly environment where each student will gain confidence, poise, social skills and musicality whilst learning the art of dance.
We Are Licensed and Certified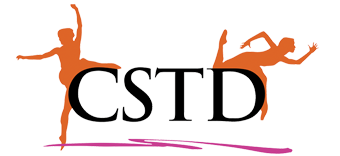 Our Classes
We offer a great range of classes depending on your child's age, genre preference and skills. We provide a relaxed, safe and friendly environment in a modern, fully equipped dance studio. Our goal is to create a positive and happy experience for all of our students.
"Such a lovely dance environment for both boys and girls. Friendly and approachable teachers. Highly recommend!"
"Fantastic facilities, fantastic staff, fantastic management!! Would highly recommend Stage One! Awesome family friendly environment! Their end of year concerts are terrific, well above standard."
"Great family atmosphere. Wonderful teachers and staff, extensive range of classes and competition opportunities. Ideal location."
"Fantastic and professional. My daughter loves it here and so do I."
"Welcoming friendly environment For girls and boys and accommodating for all ages."